Posted by Karen
Hey everyone! Late last year I put up a blog post about some fantastic ink done by the Polish tattoo parlor Alchemia.
Recently, we found that the tattoos have been updated! Check out this sleeve of Demon Cycle characters, now with a gorgeous background and new section that includes Renna: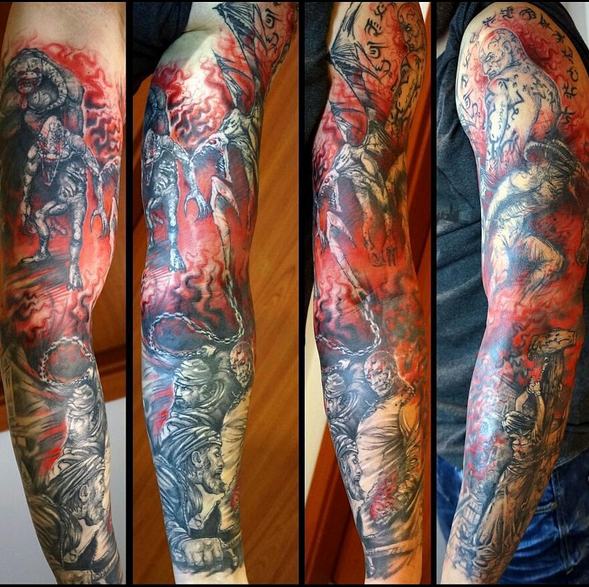 If you'd like to see the original post, you can do so here.
All Demon cycle art in these tattoos was based off the original designs by Dominic Broniek. Thanks so much to Alchemia for sharing the tattoo pics on their Instagram (alchemiatattoocircus)!
You can pre-order The Core here!