Posted by Karen
Hey everyone! The next few submissions we got for the Core ARC Contest feature some especially ferocious corelings. Check them out!
These fantastic entries come to us from Marc R.:
Here's my entry, both a "raw" form and a digitally enhanced – used which ever suits your fancy. Cheers.
I love both versions of this! In either one, the wind demon is absolutely terrifying. The wards on the house and pathway really add something special.
This next one was sent in by Yosef G. AKA Moldy Crow: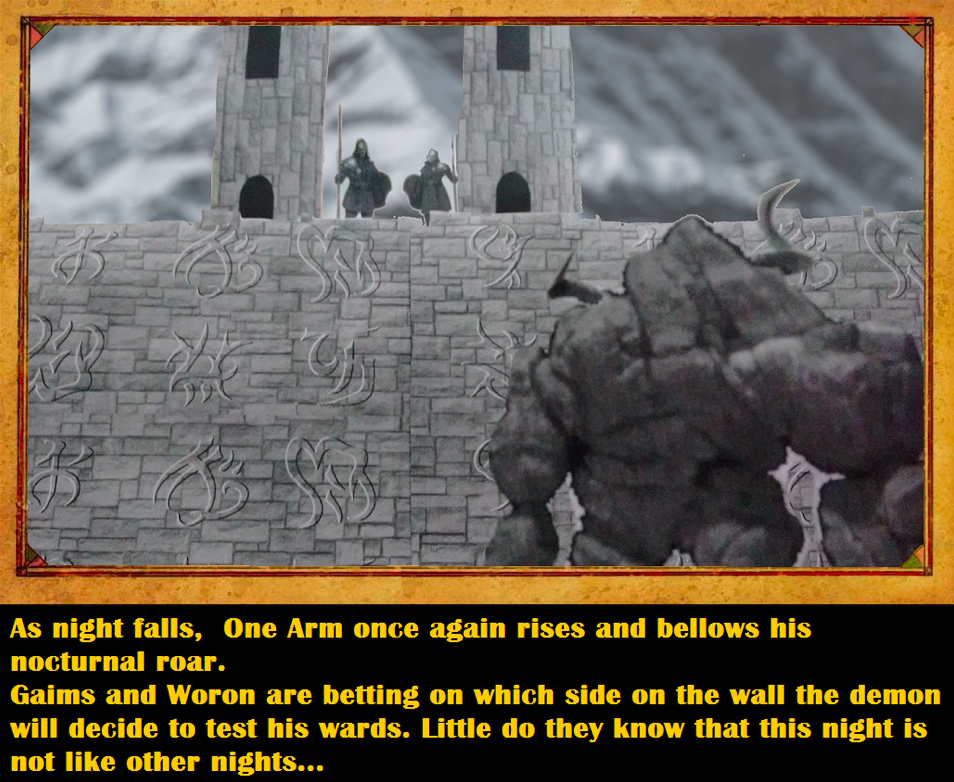 Here's my entry, built with my son's lego bricks and some printed figures. It shows Gaims and Woron betting which side One Arm will go – east or west, while the demon looks at them menacingly from below. I've taken the liberty of taking the diorama and expanding it into new directions. Hope you like it!
What a unique take on the diorama guidelines! I could see this being in a Demon Cycle adventure game. Very awesome.
Please remember to send your entries to contest@petervbrett.com by Friday, July 28, 2017. You're can post elsewhere as well, but only entries sent to the email address will be counted towards the prizes. If you need a refresher of the rules, head on over to Peat's official post about the Core ARC Contest.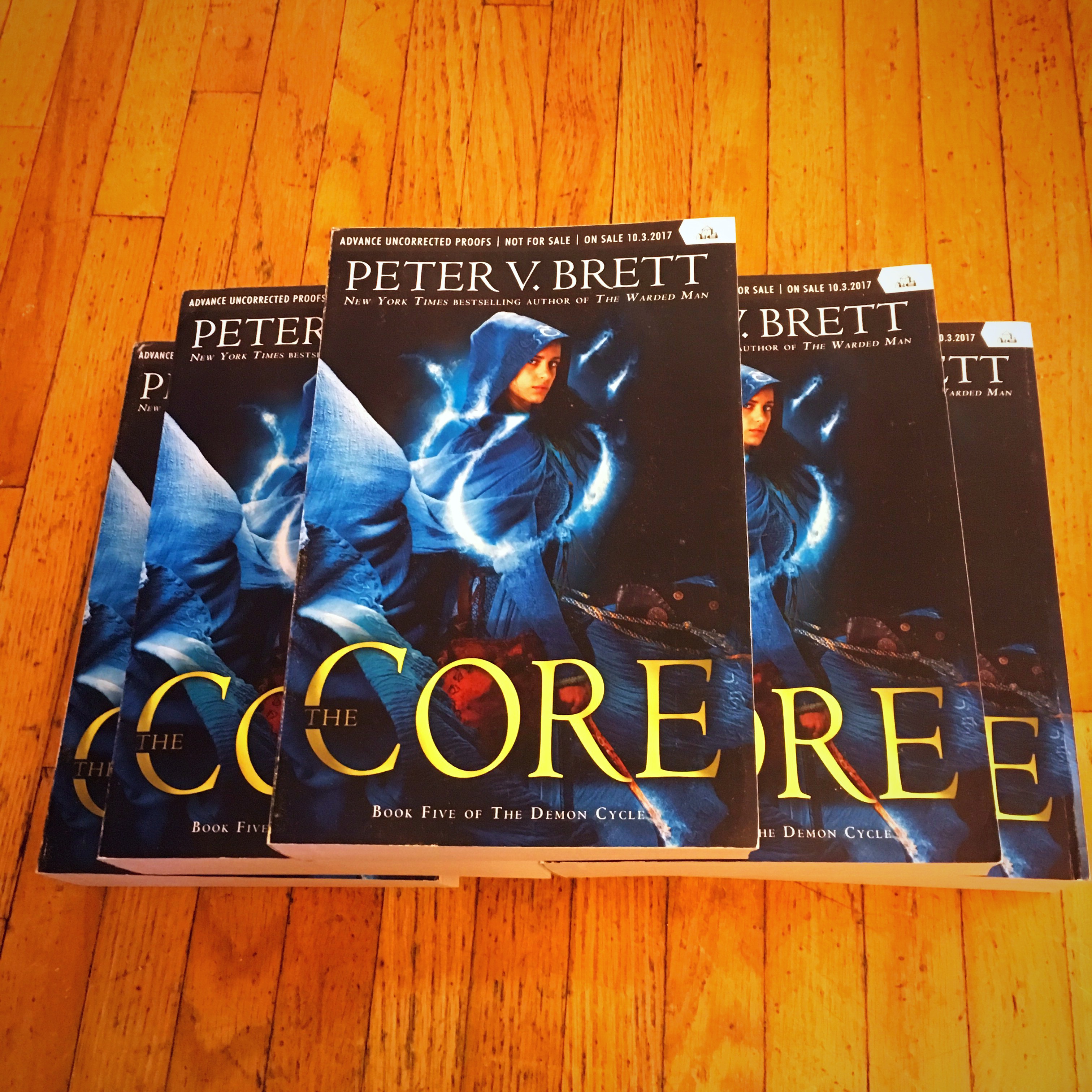 You can pre-order The Core here!